The year man first walked on the moon, my careers advisor took me to Barclays Bank. We went to a windowless room full of whirring machines and they told us, "This is the future, an established organisation with lots of computers. You should work here." Like any 15 year old offered sound advice, I went straight into the fashion industry.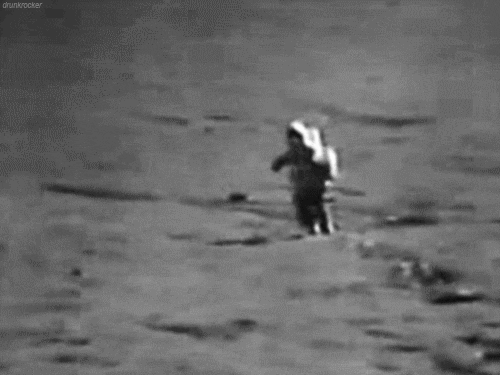 It makes me wonder, though, if that careers advisor had a crystal ball. I found out recently that I'm being honoured by the Queen with an MBE. And it's all because of computers.
Fully prepared
When I digested the news that I'd been included in the Birthday Honours, the first thing I did was an online search for milliners. You can take the girl out of fashion, but can't take fashion out of the girl. I know where my priorities lie.
I don't have a date for the ceremony yet, but I've read everything about it so I know what to expect. I'll be prepared with safety pins (in case the dress needs adjusting) and plasters (for the new shoe blisters). And a hat, of course, with no pointy bits in case the curtsy goes wrong and I poke Her Majesty in the eye.
Hanging off a ledge
It wasn't just my time in Parliament that the Queen recognised. My charity work for Haven House Children's Hospice got a mention too. I've always tried to include charity work in my life, often undertaking bucket list challenges to benefit others.
For example, I found myself dangling and struggling for breath when I abseiled 262 feet off the ground at the ArcelorMittal Orbit in the Queen Elizabeth Olympic Park. When I was doing it, I only had to remind myself that a child staying at Haven House might also be struggling for breath.
With the help of the wonderful team at the hospice, the struggle for that child is made easier. When I reached the ground in one piece the relief turned quickly to happiness at the sponsorship money my antics had raised.
Special memories
Joining the House of Lords Computer Office in 1998 opened my eyes to a new world. The hereditary peers were leaving, the school dinner-style canteen in the Lords was still serving spotted dick and custard, and the whole place seemed to empty for the summer.
I've had many interesting experiences in the 19 years I've been here. One in particular remains with me. The day that Tony Blair resigned I was having coffee in Portcullis House. After his resignation speech in the chamber, Mr Blair left the building through Portcullis House and every person stood and applauded. I realised that I'd witnessed a historical moment and that's a pretty special memory to have, regardless of your political persuasion.
Around the Mulberry bush
So how did I get here? It's a curious route from fashion to computing. After working for a variety of fashion wholesalers I was head-hunted to run a small chain of retail shops. It was fantastic. I got lots of samples and new companies were always sending us free stuff (I still have one of Mulberry's first belts). I also learnt how to deal with a range of different needs and the demands of customers.
Back then, maternity leave didn't exist so when I had my children I took on part-time work locally and then progressed to working in recruitment. That job introduced me to computers. Something about them triggered my logical brain and I became interested in making life easier using software.
I moved into training, eventually running my own IT training company with some amazing clients: Ove Arup, Docklands Light Railway and The Body Shop. It was with a lot of sadness that I had to give this role up for family reasons. Although that door closed, the one to the House of Lords opened. And it's been a fantastic journey towards to the incredible honour of an MBE.
Taking opportunities
I moved from the Lords Computer Office training team to the Parliamentary Communications Directorate (PCD) to set up the initial Bicameral Customer Service team. We had a lot of fun introducing customer service week which ran for a couple of years (I still see people wearing the purple Portcullis lanyards).
When the Parliamentary ICT department (PICT) formed I became responsible for the Lords Members. Now as Head of Member Services for PDS, who knows what's next. Without the support of the House I wouldn't have got my Masters, become a workplace coach, or developed and delivered mindfulness courses.
What advice would I give the 15 year old me? You have one life, pack it full of memories, destiny is a strange thing.
Interested in working for PDS? Find out more and take a look at our latest vacancies. 
*Featured image by Paul Hudson using Creative Commons License 2.0.