As part of the data and search team, I've been helping my colleague Michael Smethurst design the data models that will underpin Parliament's new website.
Abstract reality
As Dan Barrett recently said, this kind of work can be hard to explain. The concepts can seem abstract and far removed from the practical reality of being able to search for your MP's voting record on your mobile.
And that's true - they are abstract. But a core conceptual structure of Parliamentary procedures, publications and people is the foundation on which all the new services we're building will sit.
View the full election data model on Github.
So far we've concentrated on building models for "political blocs", memberships of both Houses, and Select Committees. We're now exploring the surprisingly complex world of ministerial titles. Ultimately, there will be no area of Parliamentary activity that isn't somehow part of this vast, intricate conceptual map.
A little knowledge
The first step in mapping a territory is understanding it. That's partly why I've been seconded to PDS from the House of Lords. I'm here to provide what some call "domain knowledge" but which I prefer to think of as "knowing about stuff".
For example, in my previous role as Clerk of the Printed Papers I acquired a detailed understanding of Statutory Instruments. I'm looking forward to entertaining my colleagues with the fascinating intricacies of Public Bodies Orders and the difference between Legislative Reform Orders and Legislative and Regulatory Reform Orders. The long hours will fly by.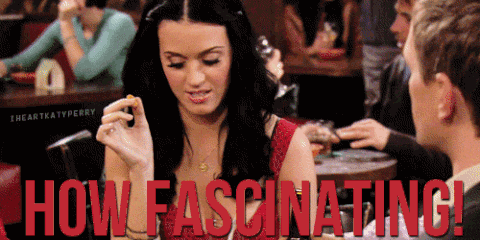 Michael and I are joined in this task by Anya Somerville, head of the Indexing and Data Management Section of the Commons Library, and Sir David Beamish, the recently retired Clerk of the Parliaments. Sir David has more than 40 years of Parliamentary experience and this will be invaluable to our work. He wants to make sure our models are sufficiently robust for Parliamentary activity, and flexible enough not to break the moment something unexpected happens. It's a delicate balancing act.
Sculpting with numbers
This kind of semantic modelling isn't initially "a computer thing". It's simply a collection of concepts and the relationships between them. This will then become a computer thing - the data model - and will feed into:
the data platform, which underpins
the data-driven website
which can then can be used by other systems, both inside and outside of Parliament
The many faces of John Prescott
So when a thing happens or a person is mentioned in Parliament, the systems will all be able to understand what has happened or who has been mentioned. The John Prescott who was Deputy Prime Minister in 1997 will be the same John Prescott who is Lord Prescott in 2017.
That's not always been the case. A few years ago, there were at least six John Prescotts inhabiting different systems around Parliament. Now there can be only one. His voting record, ministerial positions, registered interests, represented constituencies and contact addresses over time can be consistent and unified across Parliamentary systems, including our own website, and beyond.
To infinity
"Beyond" means other websites and applications. These models aren't just for our use but also for organisations outside Parliament. Through Wikidata, for example, our work can be integrated into MPs' pages on Wikipedia or used to describe their portraits in Wikimedia. They will be open for use by anyone, anywhere in the world.
We're contributing to a better, more capable parliament.uk, and also to a broader community of citizens, helping them to make use of our information. And, hopefully, to engage with Parliament's work in a more meaningful and effective way.
Read more blog posts about the work of the data and search team.