We're building a new data service for Parliament. One of the things I've learned over the past year is that it's really hard to talk about our data in a way that's accessible to all. That's what this blog post is trying to do.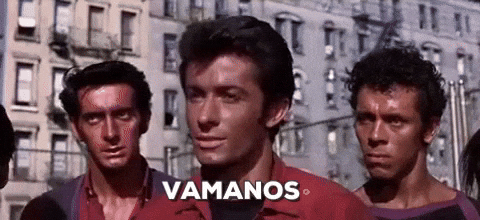 Data-driven service
The data and search team are building a data service for the new website for Parliament. The data service contains data about the work that Parliament does, and the people and groups that do it.
Our starting point was learning from making data.parliament.uk, and the limitations of our current website.
The work of Parliament is controlled by a complex set of long-established rules and relationships. In the past, we didn't capture those rules and relationships in enough detail. The result was a website and public data sets that aren't linked together enough. This means that the website is inefficient to build on and maintain, and it's confusing for our users. Our public data sets are also more difficult to use than they should be.
I use this diagram several times a week to show what we're building now.
How we're doing it
Michael Smethurst leads on the 'data modelling' work to understand and describe Parliament's rules and relationships. This is collaborative and we work with subject matter experts in the House of Commons and House of Lords. We also collaborate with institutions and partners like Southampton University to check our work and get external perspectives. The modelling work is done in the open, with the work in progress on GitHub.
We translate the rules and relationships into software in the new 'data platform', led by Samu Lang. This also involves making changes to the data that comes from our main source – the internal 'business systems' that help Parliament to run. The platform also includes data from other sources such as Wikidata and registers from Government Digital Service (GDS). By linking our data to external sources it'll be easier for users to find, understand, and repurpose.
Robert Brook is leading on making things Parliament publishes easier to find. We've built a new search service as part of this to start improving users' experience of search.
The 'data toolkit' is software that we're building to allow internal users to work with our data and make it better. Things like correcting mistakes, or tagging data with topics so that it's searchable and better organised. Tagging our data with topics and combining content like news articles will mean we can build pages on the new website on themes. Our research has shown that our users are interested in finding information by topic.
Topic tagging is part of the team's work where we're exploring machine learning to automatically tag data with topics. This is so that we can tag quicker and make the work of human tagging even more valuable.
Modernising the data service
Last year we commissioned a report from the Open Data Institute as a starting point for our ongoing work to understand the public needs for our data.
Like the website team, we've modernised our software development practices and computing infrastructure. Everything's written in software code, starting with our computing infrastructure. This means that the team can work iteratively, making changes and releases easily when needed. The result is an API that the website team are using to build the new beta website.
The website team are the first users of our API. Next in our plans is to make the API available to public users. This is exciting. Working with other people to make things and improve Parliament's open data offering is what motivated me to build the Data and Search team in the first place so I'm really looking forward to the year ahead.
If you want to know more, please get in touch with the team, on Twitter, or with me on Twitter.